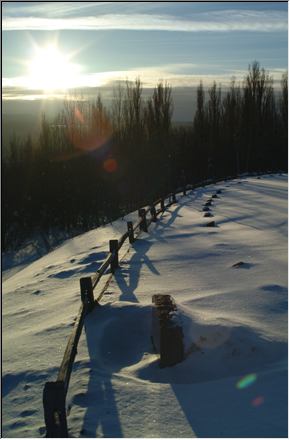 Friday, January 19

After the snowfall and before the plowman cometh... Jon Hopper walks the Pasty Cam through the Scenic Turnout on Quincy Hill.
Each week in 2001 we hope to bring you a WOW (wallpaper of the week). In response to numerous requests for larger resolutions, here are 3 sizes:

For a discussion on using these Keweenaw images as background on your computer, see last Friday's Cam Notes.