---
By Charlie at Pasty Central on Monday, August 5, 2002 - 08:14 am:

This is turning into a regular "transportation week" at the Pasty Cam. Yesterday's train... today's bridge... tomorrow- who knows? You'll just have to come back.

What a beautiful day here in the Keweenaw! Blue skies, upper 60's, no bugs except the grasshoppers - and they don't bite :o)

Thanks to Andrew Bayley for an angle we seldom see. The wake reminded me of that great shot by Susan Hooker in the Cam archives, from another time, another season.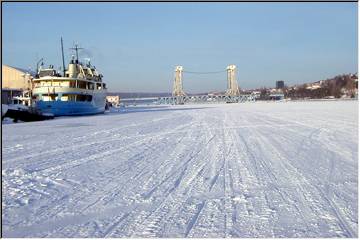 <!-/Post: 11474-!> <!-Post: 11475-!>