---
By Brita on Tuesday, February 8, 2005 - 01:57 pm:

<!-NOTE: Message edited by 'admin'-!> I got a kick out of the roving reporter comment, Mary. I'll leave that to my brother, Joe, who reports sports for the Gazette. Thanks for posting my pictures!!

<Note from Charlie Hopper:>

Just a little FYI... The first time Swedetown Hill appeared on the Pasty Cam was back in January of '99. At that time, my son Jonathan was still doing most of the pictures, before so many other talented photographers joined this daily feature, which, by the way, completes 7 years this month.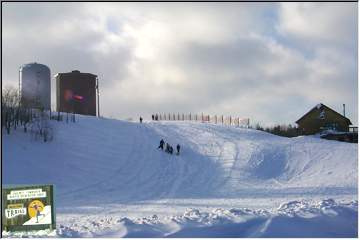 Brita's note made me feel a little like Tom Sawyer, whose friends rewarded him for the priviledge of getting to paint his fence. All of us at Pasty Central are the ones who owe a big thank you :0)