---
By DEAN SCHWARTZ SR. (Lulu) on Sunday, March 20, 2011 - 07:19 am:

<!-NOTE: Message edited by 'admin'-!> "Good Morning"-2006 & 2002.



The question was a little misleading, asked with the plural. Only the 2006 photo was taken from the air. I took the March 20, 2002 picture out of the window at the top of the Qunicy Mine shafthouse.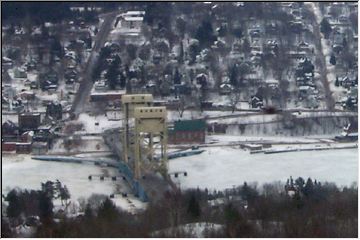 <!-/Post: 102095-!> <!-Post: 102096-!>