---
By Charlie at Pasty Central (Chopper) on Sunday, October 31, 2010 - 02:15 pm:

Bob,

The light in the right side of the photo is actually a reflection within the camera lens, and is not the moon. This shot - taken by my son Jonathan in the early days of the Pasty Cam - is my favorite in today's wonderful collection.

It is the view from our back yard...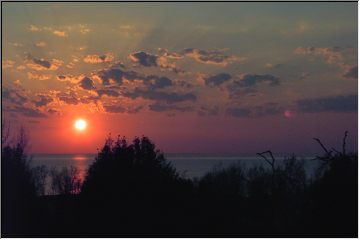 <!-/Post: 98334-!> <!-Post: 98337-!>