---
By RD, Iowa (Rdiowa) on Tuesday, December 16, 2008 - 04:14 am:

<!-NOTE: Message edited by 'admin'-!> No bird yet? I think the key may be the word 'denominations', and I don't see any Lutheran, Methodist, or Catholic 'pasty dough' designations.

But I do see 4, 6 and 12 pasty notes available for immediate download when you check out, for $37, $47 and $77 respectively. Does that cover all the bases?


Astute observations, Mr. Watson. Pasty Dough is printed by the Pastyland Treasury in 4, 6, and 12 Pasty denominations, regardless of what the price might become in 2009.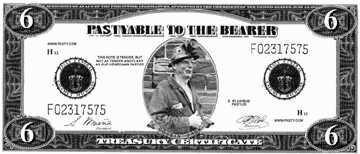 <!-/Post: 77809-!> <!-Post: 77810-!>