---
By Charlie at Pasty Central (Chopper) on Saturday, November 24, 2007 - 09:03 am:

<!-NOTE: Message edited by 'admin'-!> This one is for all the folks who worked at Still Waters for so many years. Elizabeth Wertheim was just learning how to double click a mouse on this day 8 years ago.

Elizabeth was a dear lady who spoke mainly German, and was 95 when the picture above was taken in 1999. Her name appeared in our month-end memorial in April 2001.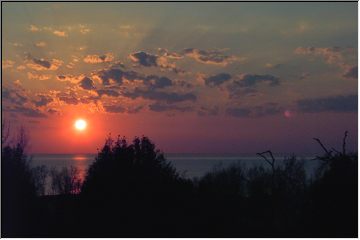 This is one of my all-time favorite Pasty Cam shots. It happens to be the view from our dining room window. <!-/Post: 61672-!> <!-Post: 61674-!>