---
By Charlie at Pasty Central (Chopper) on Sunday, November 11, 2007 - 07:00 am:

A Shoebox Memory for Veteran's Day...

This handsome group posed for the pages of August 1945 "C&H News - Views", as they were starting their tour of duty in the sunny Pacific. Mary Curto is in the back row (apparently on the left) with her other four fellow Waves from downstate. Mary's dad Peter Curto worked in the C&H foundry, and most likely provided the photo to the editors of the company's monthly publication.

A search of the Pasty Cam archives comes up with the name Peter Curto a few years back, on a Sunday when the conversation began in St. Ignace. But I think that one may have been a grandson, because he was a school boy in the late 60's.

To all the men and women who have devoted time and energy in the service of our country, we salute you on this Veterans Day.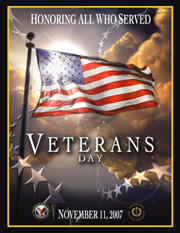 <!-/Post: 60796-!> <!-Post: 60798-!>