---
By Charlie at Pasty Central (Chopper) on Wednesday, October 3, 2007 - 05:31 am:

Welcome to newcomers to the Pasty Cam. We've been remembering the early years of this daily feature, which started as a father and son project, as Jonathan provided the photography and I supplied the commentary. Through the years, some of my favorites have been his shots from the top of Bumbletown Hill, such as this one 8 years ago today.

Another favorite of mine appeared on this day in 2004, a Shoebox Memory shot from Donna MacIntosh showing the construction of M-26 on Houghton's west side. This was taken in the fall of 1979.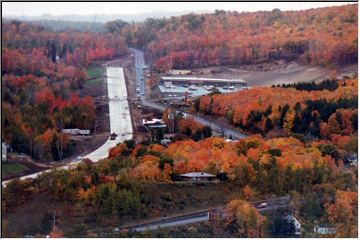 <!-/Post: 58560-!> <!-Post: 58561-!>