---
By Charlie at Pasty Central (Chopper) on Monday, October 1, 2007 - 06:54 am:

Secretary of State Candice Miller was visiting the Copper Country eight years ago, when the Pasty Cam stumbled upon this scene.

By the way, there was another downstate VIP visiting over the weekend in the Copper Country: Matt Roush, the technology editor for WWJ Radio in Detroit, stopped by the Hut for lunch on Saturday, and then did some sight-seeing up US-41. He got a close look at the Snow Thermometer near Phoenix.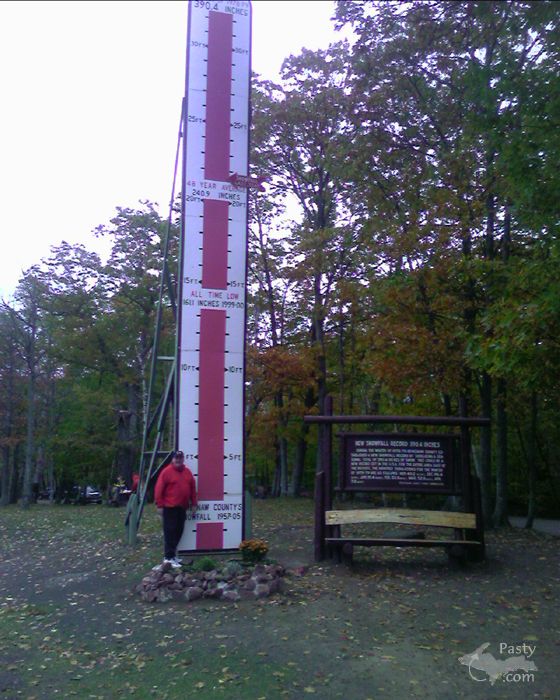 <!-/Post: 58419-!> <!-Post: 58420-!>