---
By Charlie at Pasty Central (Chopper) on Thursday, May 3, 2007 - 04:15 am:

Eight years ago the Pasty Cam stood on the shore of Lake Medora and watched the sunset. The quiet beauty of the northwoods has been a vital part of this website since the beginning, intermingled with the history, culture, wildlife and people of the region.

Before our family moved to Eagle River, I used to keep a daily diary of our lives. (Last night's news of Ronald Reagan's diaries reminded me of this.) But when we moved to the U.P., our fascination with this corner of the universe led to this daily feature - long before the word 'blog' had ever been invented. Almost a decade of producing this photo diary (phlog?) has been the result.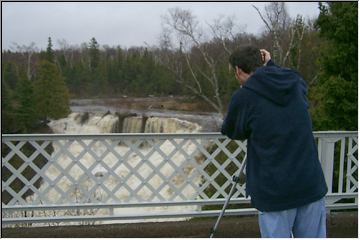 <!-/Post: 52051-!> <!-Post: 52053-!>