---
By FRNash/PHX, AZ (Frnash) on Thursday, July 12, 2018 - 06:28 pm:

Cranes and their colts?
That's one I haven't "herd"; I'm going to have to research that!
🙂

Speaking of "herd", a long time before there was a Wikipedia, I used to collect terms of venery, common collective terms (such as "herd" and "flock") for some animals.

Some of them seemed so delightfully appropriate, like:
• A convocation of eagles.
• A flamboyance of flamingos.
• A parliament of owls.
• A mob of kangaroos.
• An ostentation of peacocks.
• A tower of giraffes.
• A chattering or murmuration of starlings.
• A committee of vultures (while resting)¹.
• A herd, siege, sedge (or sege?) of cranes.
---
¹ that kind of reminds me of this pair of vultures: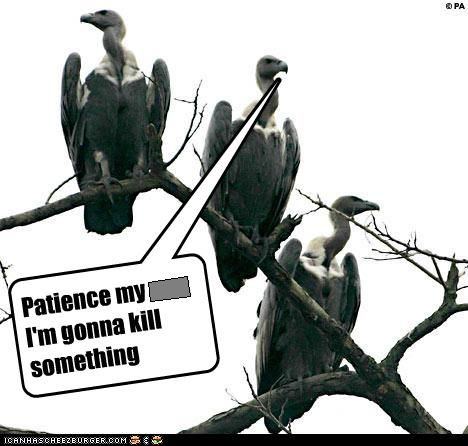 ---
Many of these terms are now shown here …
(click →)